DoomLabs: Who Is Dr. Doom?
Return to DoomLabs Home
Dr Doom of DoomLabstm is the Dead By Dawn paintball persona of Mike. One of the friends of friends that make up DBD. Each member of DBD has one or more specialites that he brings to the game. Doom's primary contributions are in the areas of electronics and cannons. He's also active in other experimental and generally high power activities as partially described at his Backyard Ballisticstm site.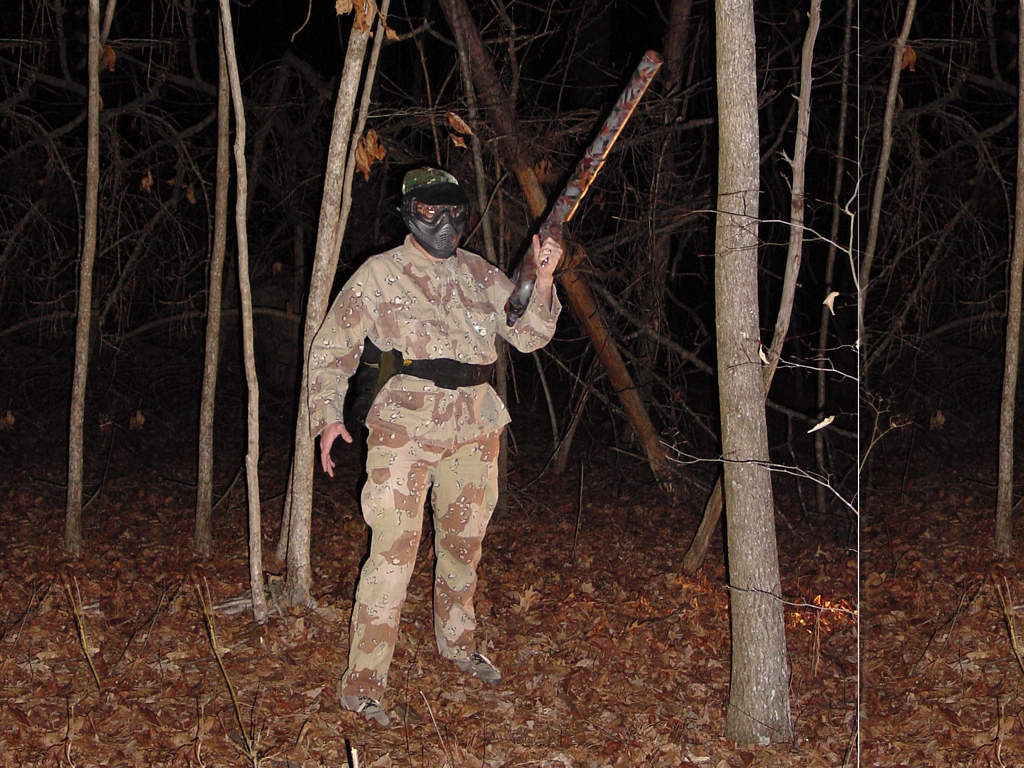 The background shot was taken (by Marksman) in his backyard in rural North Carolina. He's modeling his traditional desert cammo and his Devastator-II cannon.

He's appearing in print ads for Cops911 vests. They make a fine vest and can customize it for your needs. This particular ad doesn't show the nifty dual 3 pack Devastator-III cartridge holders he made to replace the lower front pockets. Rock 'N Roll!

Here is a post game picture of him after having played Gandalf at the MXS Two Towers game at EMR. Note the custom Staff Cannon he built especially for this game. He attempted to grow his beard out to no avail (now trimmed again). He also failed miserably at dodging paintballs; indeed, with his Referee based Magic Medic abilities, he was often right in the face of the enemy. Indeed, his morale boosting taunts, as well as his numersous tank and nazgul kills contributed to his MVP award for that game.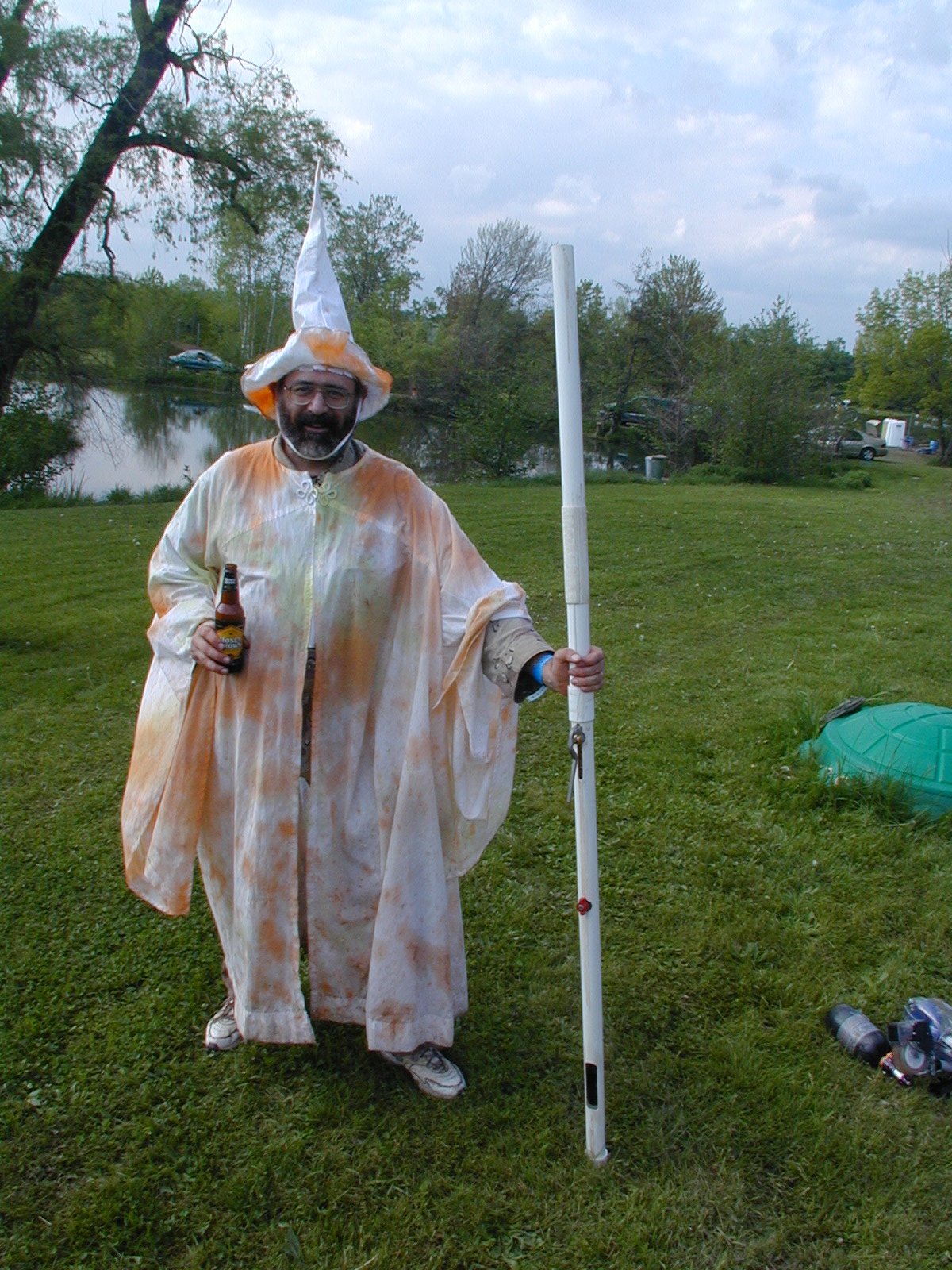 Note the 12 gram based Gandalf's Staff Cannon with the sliding breech. It shoots the mini-nerfs. Surprisingly the vest came clean!

Here's a shot at CPX taping off a fort he blew with the Devastator-III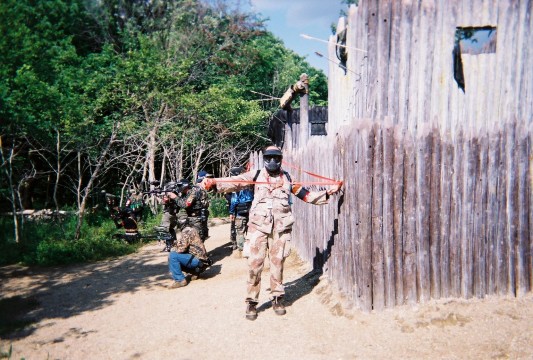 You may contact Dr Doom at Dr Doom @ DoomLabs . com